The words "black" and "video" seem to been to be in contradiction, since black is absorbing light and video implies one can see something (video is derived from the Latin videre, to see, and means "I see") i.e. when light is reflected. In practice black video is not all-absorbing, one can still see a black video.
Black video is used in post production of video productions. E.g. Adobe Premiere, an video editing programme, has the option to make a black video section of five seconds.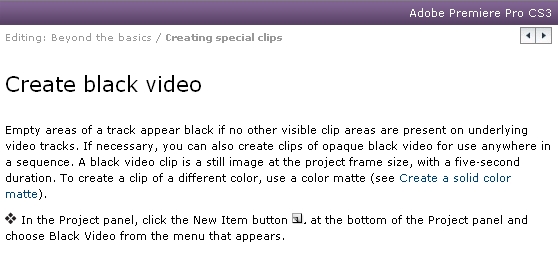 On YouTube some people use black video (instead of a fancy self made video or photo slide show) to be able to post music. One entry had an interesting comment section below the black video.