Wikisilence (English)
Wikistilte (Dutch)
Wikistille (German)
Wikisilence (French)
Wikisilencia (Portuguese, Spanish)
"Wikisilence" is a combination of the Hawaiian word "wiki" (wikiwiki), literally meaning "quick", and the English word "silence".
It means to refrain from editing a text with a wiki application for some time. More common is the term "wikibreak", yet "wikisilence" has a different feeling.
"Break" and "silence" refer to music (in different ways), to rhythm (as in "breakbeat") and to absence of music/sound respectively.
wikistilte
wik isti lte
wi ki stil te
wi ki st il te
wi ki sti lte
w ik ist ilt e
Hij staarde naar het in en in witte scherm voor hem. De aangetroffen wikistilte, de maandenlange afwezigheid van wikibewerkingen, hadden hem van zijn stuk gebracht. De wiki was er al die tijd geweest. Echter niemand had de moeite genomen om de ruimtes op te vullen.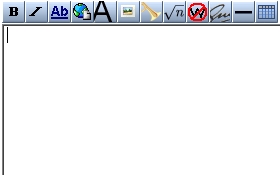 To me, the Dutch "wikistilte" can compete with the most beautiful English word "cellardoor".